3 Simple steps to Reindex Social Communities
written by Miss Integration, 24. January 2012

Hello everyone!
This is my first post in 2012 but it will sadly.. to be my last post of the OpenText Web Solutions Product. I will soon become the newbie in the Content Server space, yes still in the OpenText space so watch out I am coming!
Here I want to quickly document how to configure Search Engine Settings using Vignette Collaboration , especially for those ones like me came from the old RedDot and LiveServer world, the admin console seems pretty …. complex!
Just a few steps, I am sure you will find them easy to follow.

Step 1
Log into Social Communities / Vignette Collaboration and browse to the Main Page. The URL is by default http://<ServerName&gt;:8007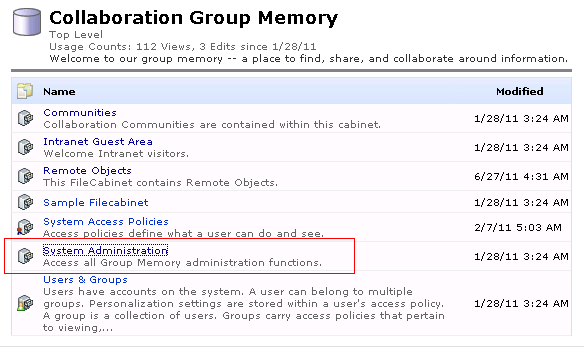 Click on the "System Administration" link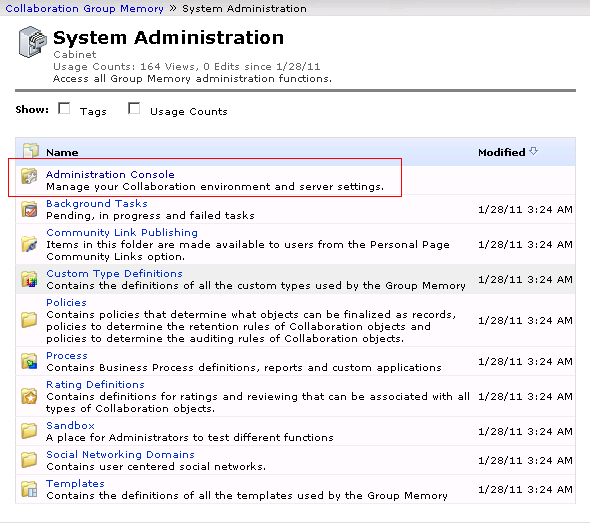 Click on the "Administration Console" link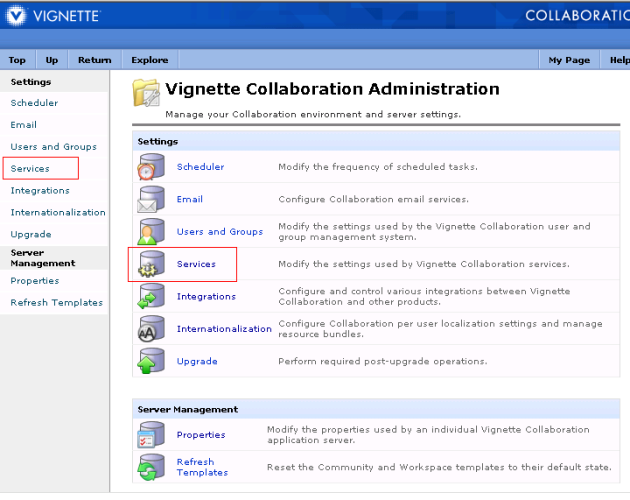 Click on any of the "Services" links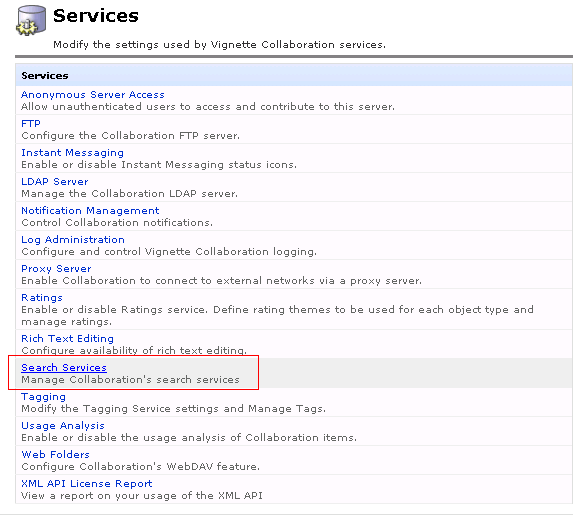 Her you see a list of Services and one of them is the "Search Service". Click on that and you will see the screen below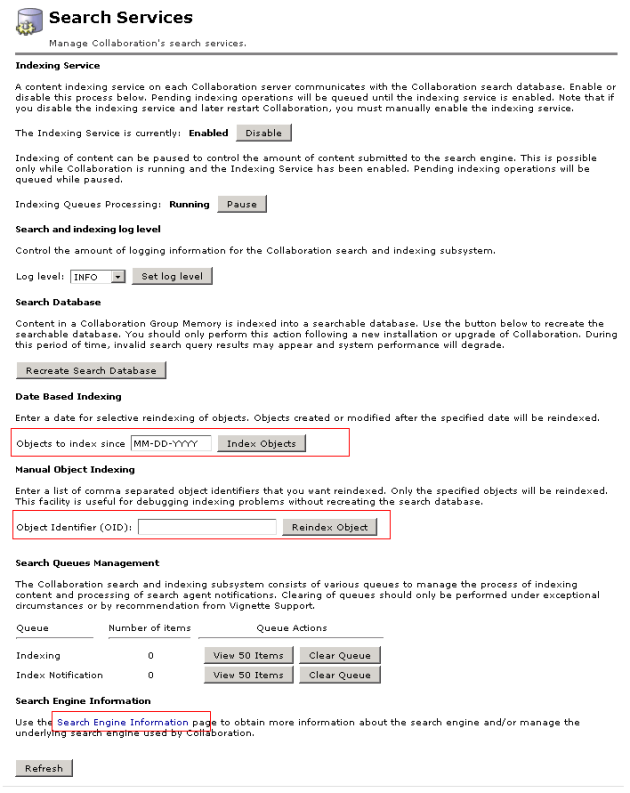 Step2
Now we are in the right place to kick off some actions. Before you go ahead of kick of the Reindexing action, let's click on the "Search Engine Information" link down the bottom of this page. You will see something like this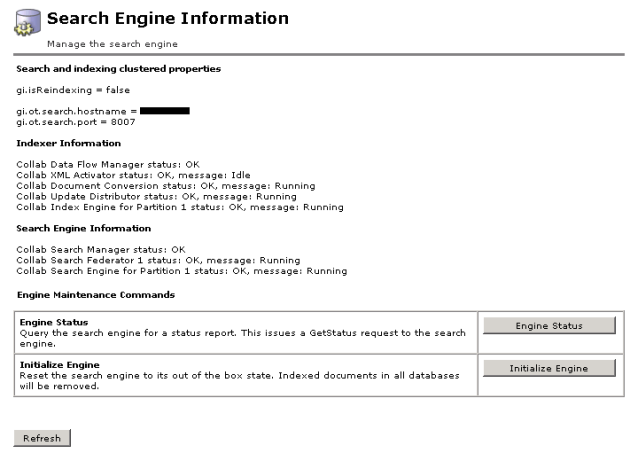 Step 3
Once we are all happy with the config and ready to reindex, you have two options here. If you know the Remote Object ID of the content you'd like to reindex, you can just do the "Manual Object Indexing"; if you are unsure and would like to reindex all the objects, there is also an option for that which is "Data Based Indexing".
Social Communities uses Common Search so you can start monitoring the log files and hopefully that just worked for you!
---
Source: 3 Simple steps to Reindex Social Communities
© copyright 2012 by Shelly Mao / Miss Integration