OpenText Social Communities Installation + Integration with MS SSO
written by Miss Integration, 09. February 2011

I have to say, I struggled with this for a good few weeks. Since the Delivery Server 10.1 is out with the Social Communities included, we have been asked many times to demonstrate it to our clients. Potentially, huge money there. However, the support to get this up and working is very limited.
I will try and make this really short, so that I don't bore you to death.

Step 1
As always, make sure you have the required licenses, assuming you already have a working instance of Delivery Server 10.1. There are three modules that you will need, which are
HTRE – HTTP REST Connector
PCON – Portlet Connector
PRDW – Interface to JSR 168 and IBM WebSphere portlets
The OpenText licensing department seems pretty efficient in issuing/renewing licenses these days, which is good to see.
If you can't get those required licenses, you will not be able to continue.

Step 2
You will need to install Common Search which now comes free with the Delivery Server. (Make sure you have the license key too) You will need to do this before installing the Collaboration Server.

Step 3
We now need a Collaboration Server. Collaboration Server can be downloaded from the OpenText Knowledge Center along with the installation manual. You will need to follow the instructions carefully, as well as setting up the correct permissions for the indexing folder/s.
A successful install should get you the screens like below.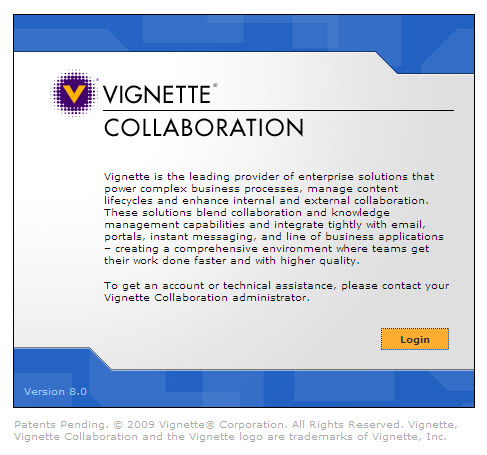 (Collaboration Login Screen)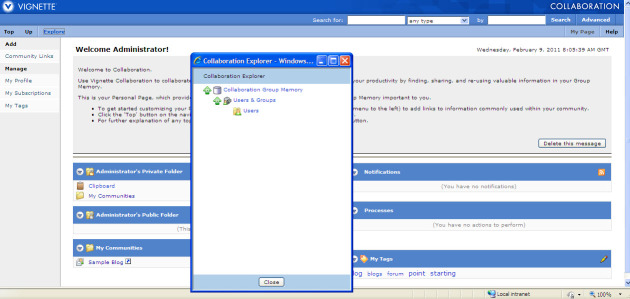 (Collaboration Interface Screen)

Step 4
After getting those pre-requisites ready, we can now import the transport package which comes with the DS installation file, named "social-community-integration-tp-xx.x.x.xxx.zip". Make sure there is no error messages during the import, the process should be painless. You should now have 2 demo projects imported, portlets set up, as well as HTTP REST connectors.

Step 5
Phew~ All we have to do is just configuration on the Delivery Server now. You will need to set up the Collaboration Server Details, verify Portlets Details, as well as the user details.
The working copy should look something similar to these images below.
Blog Listing – here you can add and manage blog posts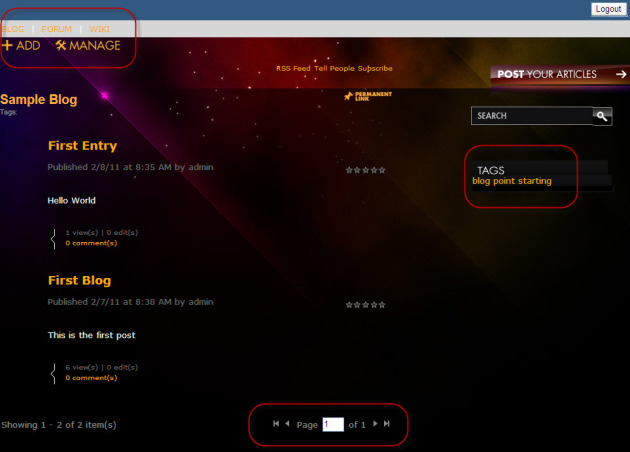 (Blog Listing)
Blog Management – here you can manage settings and permissions through the interface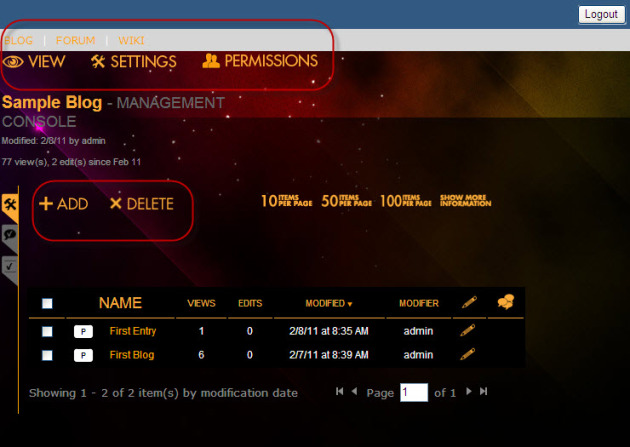 (Blog Management)
Forum and Wikis are similar.
Forum Listing – here you can see all the content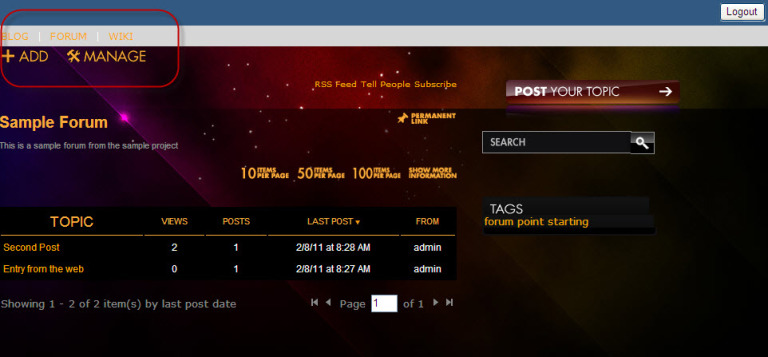 (Forum Listing)
Forum Create New Post – here it allows users to create new posts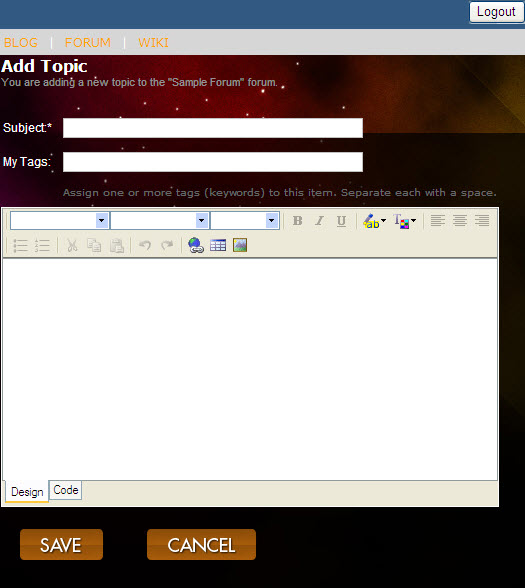 (Forum New Topic)
If you want to go even further….

Step 6
You know what? We can bring those blogs into the Management Server using the Single-Sign On Functionality! Look at the screen shot below, pretty neat hey!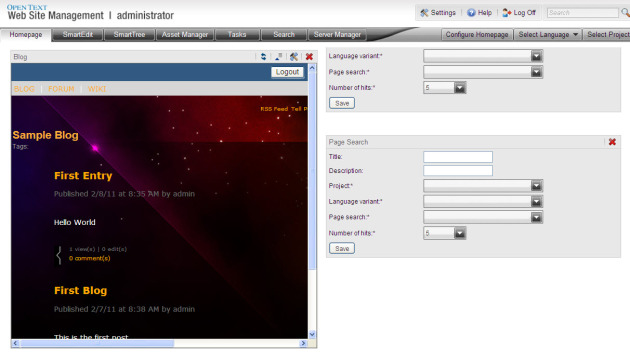 (CMS Integration)
Bear in mind that those sample projects are just to demonstrate us what can be achieved with Delivery Server, but not a final product. I am sure going to hassle our Web Designer to beautify its look :)
---
Source: OpenText Social Communities Installation + Integration with MS SSO
© copyright 2011 by Shelly Mao / Miss Integration