Simply RedDot: "What a project start page should look like"
written by Jian Huang, 7. December 2011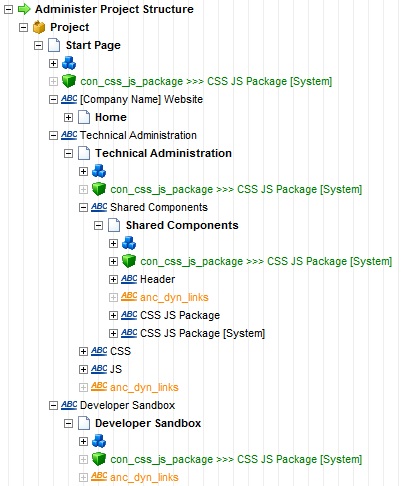 Start page should never be a navigation page
Anchor should be used instead of list because anchor allows individual publication package, authorization, and workflow for each section.
CSS and JS should never be connected directly to a page. They should only be connected to one location and referenced by other pages.
---
Source: What a project start page should look like
© copyright 2011 by Jian Huang