OpenText™ | Blogs
05.03.2019
EN
OpenText™ "OpenText Experience brings AI to intelligent and connected experiences"
Imagine customer journeys that are connected and more personal; where every interaction leaves the person feeling engaged and wanting to be a vocal advocate. In our latest release of OpenText™ Experience, we're employing Artificial intelligence – the next game changer in Customer Experience Management – and a focus on the user (developers, creative teams and contact center agents) to provide an intelligent, predictive and informed customer experience at any point along the customer journey.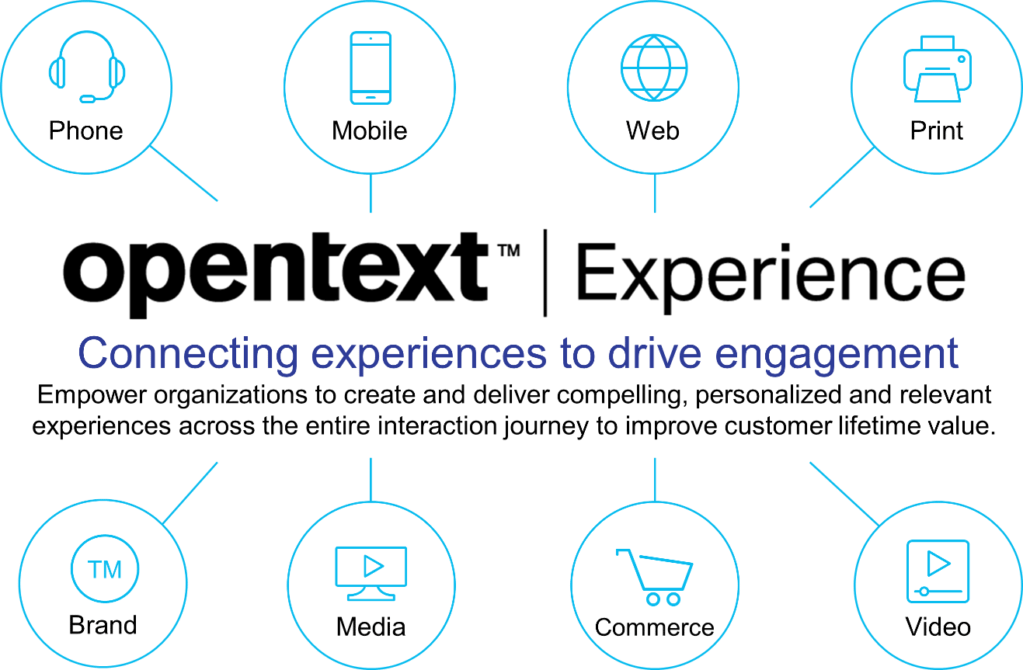 With OpenText Experience release 16 EP4, we have made numerous enhancements to the suite platform and re-introduced Output Server, which helps facilitate the delivery of communications to multiple end points, inside and outside the enterprise. End user productivity and empowerment continue to be a key focus in EP4. Check out these new features that allow you to follow the customer from engagement to insight, extend your customer experience management ecosystem, and empower your team.