Timothy Davis: OpenText WSM and Wave Together
written by Timothy Davis, 21. August 2012

What follows is a simple recipe for creating an OpenText Wave Application filled with content from OpenText Web Site Management.
Ingredients:
1 existing WSM Project with Articles Content Class, you may have 1 to many available
1 existing Wave Application Template with NewsList and NewStory XML Consumer
Take WSM Project: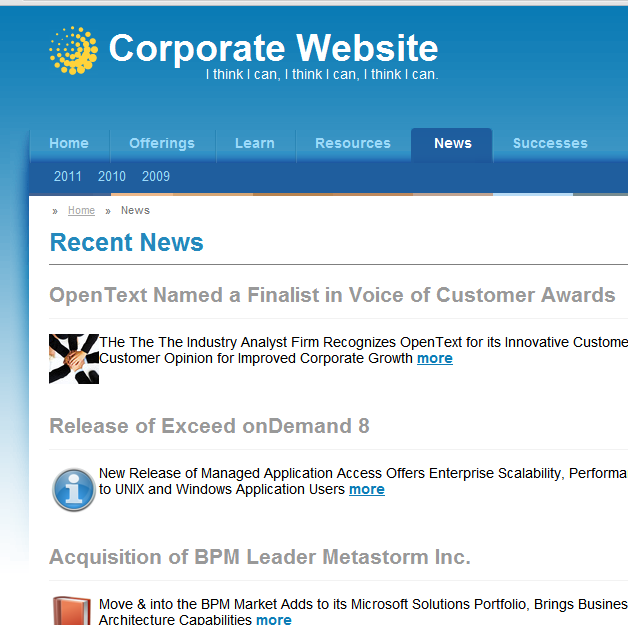 Add Articles Variant to convert HTML to text for native applications:


Here's a view of the template, not much needed:


Publish that out.
This Delivery Server project already had target DynaMent's delivering personalized news: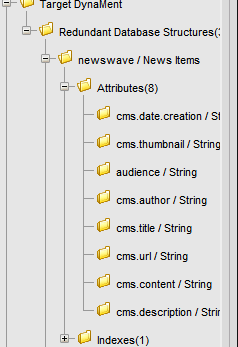 Made a minor change to the target DynaMent to use the variant content:


Some minor tweaks were needed. Then pointing the URL for the NewsList template to WSM Delivery Server and this is the resulting application: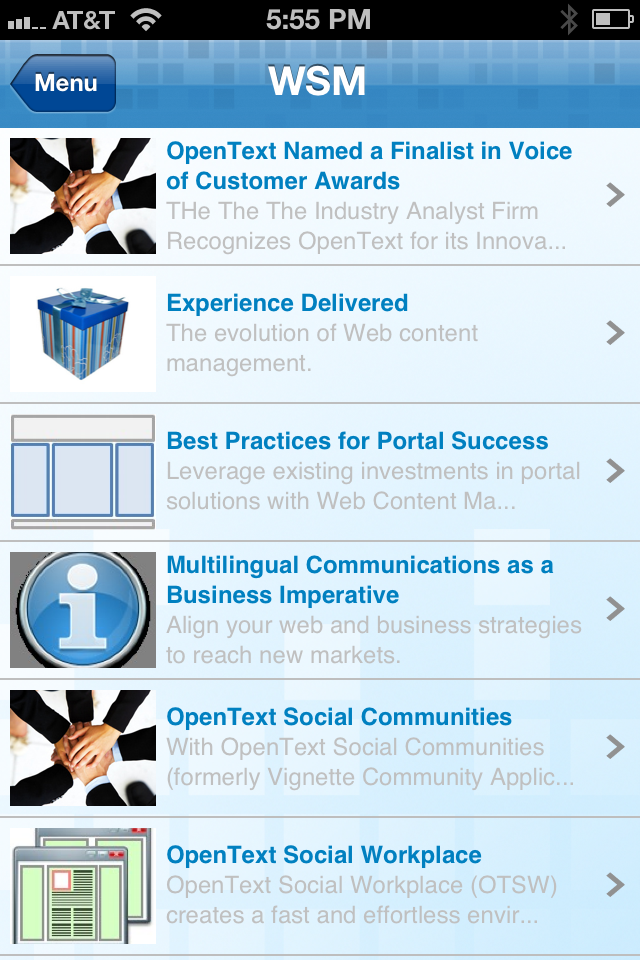 Results:
Cross Platform Native Applications (iOS, Android, Blackberry providing content reuse in a different channel
Next steps:
Clean up the content for the application a bit.
Examine sharing sample configuration (DS Transport Package, MS Content Class Template export& Documentation) to SolEx. This took about 2 days effort scattered in amongst other tasks, having a sample configuration will dramatically cut development time.
---
About Tim
I'm Tim Davis. My primary professional interests are web, web content, and mobile. Currently I lead services team centered around OpenText Web Site Management (FKA: RedDot) for the Americas.
---
Source: OpenText WSM and Wave Together
© copyright 2012 by Timothy Davis