yellowpencil: OpenText WSM Partner of the Year
A 3 minute read, written by Paul
January 12, 2012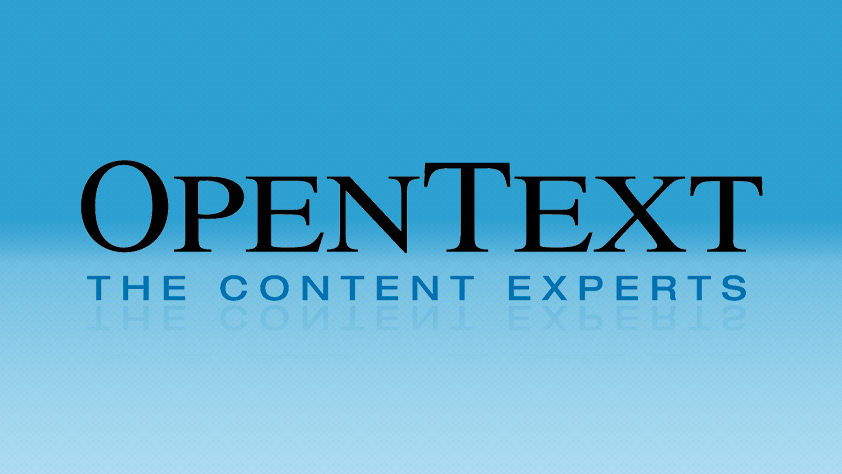 On #Winning
We're not huge on awards at Yellow Pencil. Don't get me wrong, we're happy to get them; it's not that we're too cool for school. There's our MITX award for the Wharton School, our UBCM award for the City of Surrey, our Platinum MarCom award for Athabasca University…clearly we're not shy about it. It's just that we only enter at the request of our customers, since we're usually too busy building websites to fill out the application forms. And just like the lottery, you have to play to win! Does anyone else remember the Cosby Show episode where Theo tells Bill Cosby that he doesn't do his homework because he's afraid of failure?

Our Spartan Approach to Bragging
In our new office, the designers installed an awards wall. Since moving in, the only award we have put up is our Ryan Smyth (#94 forever!) bobblehead which, unfortunately, was given to us just for attending an Oilers game. However, we've received a new award, which means we've been able to add to the awards wall without having to dig through boxes in storage. Recognition and laziness, my two personal motivating forces, come together at last, and to our advantage!
In November of this past year, Dave Bellous attended OpenText Content World in Orlando, where Yellow Pencil was awarded Web Site Management Partner of the Year. Dave got to stand on stage with people from Deloitte, SAP, and Microsoft. While we're a relatively small agency from Northern Canada, it does give us endless enjoyment when we end up in the company of the biggest consulting and software companies in the world.

What's The Award For, Good Looks?
We were recognized for our work to enhance the OpenText Web Site Management product, and for helping so many OpenText customers achieve success. Tom Jenkins, Executive Chairman of OpenText, even featured our work with the City of Edmonton as a case study in his recent book Managing Content in the Cloud to illustrate how an organization could transform their information management practices through the use of SAAS and Cloud.

Are Those Laurels Comfy?
We're excited to be working on some pretty big things right now that will eclipse what we've done in the past:
A Responsive Design framework and process tuned for OpenText WSM with our first enterprise site launching in less than 3 months. We're working with Ethan Marcotte on that one, he knows a thing or two about Responsive Web Design.
An MVC framework for developing within OpenText WSM platform (launching a pilot for one of Canada's largest cities this Spring) to better align OpenText development with best practices for developers.
A deployment of OpenText Social Communities for 3 major Canadian municipalities with full OAuth integration to allow residents to sign in with their favourite social credentials, but have all their comments and interactions stored within the OpenText platform to protect content sovereignty and residents' privacy.
A new template management framework for OpenText WSM. This project is still in its infancy, but we're looking to build a framework that will integrate with a popular source code management tool, and allow WSM Admins to move template code between projects and production tiers. This will lead to a more robust development practice for OT WSM Admins, and to significant time/cost savings for customers.
Something brand new for the financial sector that will set the bar for web-based marketing around investment consultants, all based on OpenText WSM. We're pretty excited about this one.
We're also pretty proud of the Drupal Open Source CMS practice that we're building. We've got some pretty interesting projects on the go that are going to be launching soon for some big American and Canadian brands. We've always believed that you need the right tool for the right job and since we work with some of the best, we're looking forward to another amazing year.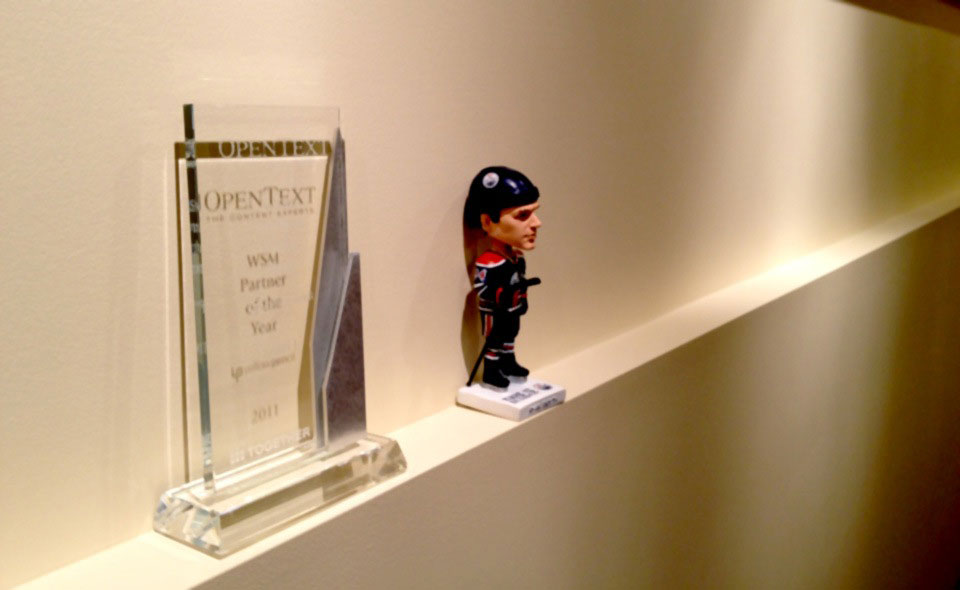 Does anyone else agree that a bobblehead of Ryan Smyth without a mullet is not a bobblehead of Ryan Smyth at all?
---
Source: OpenText WSM Partner of the Year
© copyright 2012 by yellowpencil