Thomas Pollinger
08.11.2018
EN
OWUG Plug-Ins: Extension Template
Title: Extension Template
Compatibility: 16.0+ (and latest 11.2.2)
Description:
It is a sneak preview until the next WSM-Camp 2019.
This is a template for new extensions (plug-ins) to simplify the start of a development.
Multilingual user interface.
and many other small features.
Accessibility:
SmartEdit
SmartTree
Server Manager
Developed by: Thomas Pollinger
Download: shortly available
Screenshots: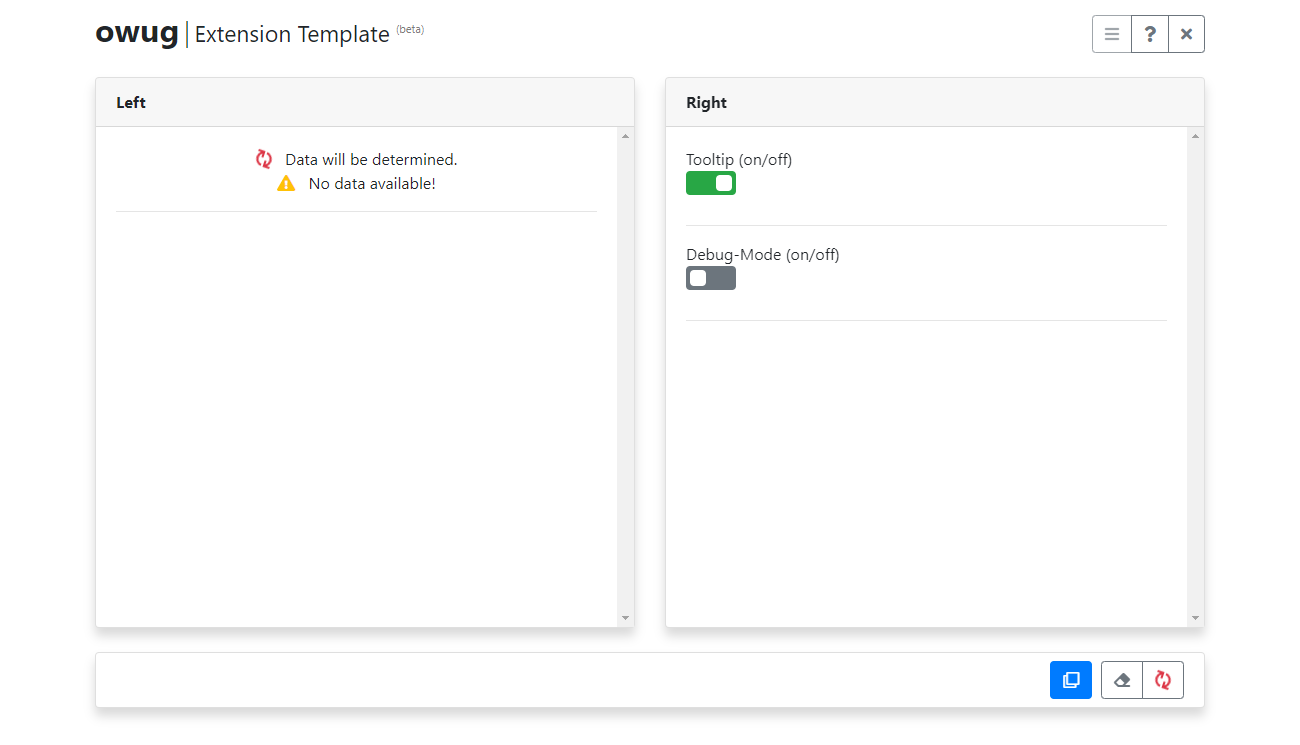 Article:
n/a
---
Über den Autor:
Thomas Pollinger
... ist Senior Site Reliability Engineer bei der Vodafone GmbH in Düsseldorf. Seit dem Jahr 2007 betreut er zusammen mit seinen Kollegen die OpenText- (vormals RedDot-) Plattform Web Site Management für die deutsche Konzernzentrale.
Er entwickelt Erweiterungen in Form von Plug-Ins und PowerShell Skripten. Seit den Anfängen in 2001 (RedDot CMS 4.0) kennt er sich speziell mit der Arbeitweise und den Funktionen des Management Server aus.