Theo Tzaferis
22.11.2018
EN
OWUG Plug-Ins: Favorites Manager
Title: Favorites Manager
Compatibility: 16.0+ (and latest 11.2.2)
Description:
This plug-in offers a simple and clear interface for the favorites function available in Web Site Management. You can manage favorites, add them from the clipboard or store them in the clipboard.
Sorting by categories, such as pages, links or templates.
Multilingual user interface.
and many other small features.
Accessibility:
SmartEdit
SmartTree
Server Manager
Developed by: Thomas Pollinger
Download: Compleate release package, from GitHub
Screenshots: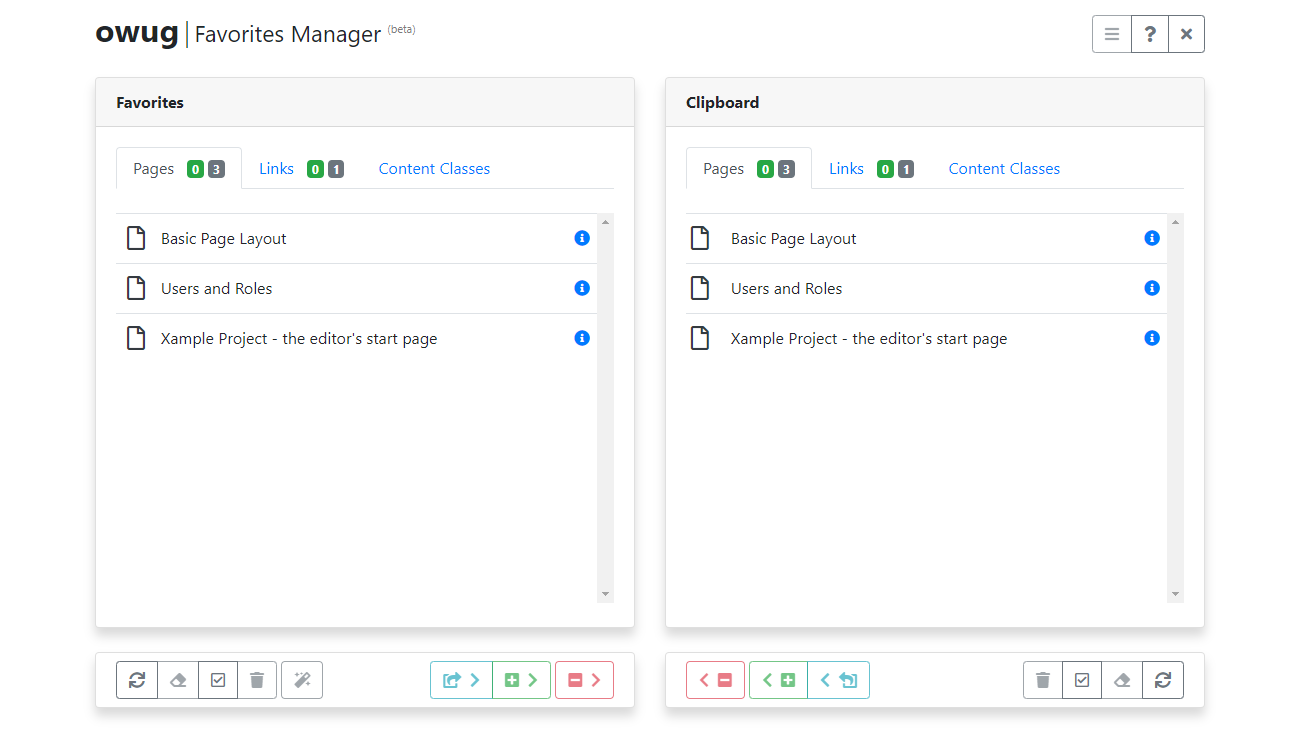 Article: